---
When I Dream
ACD
---


Take the time to dream!
In When I Dream, players take turns as the Dreamer who places a mask over their eyes. The other players are dream spirits who each use a single word to describe the same card. Beware the Sandman and other Boogeymen who will try to lead the Dreamer astray!
When i Dream is a simple and enchanting communication game for 4-10 players. 
Includes:
1 Bed
1 Board
1 Sleep Mask
1 Sand Timer
110 Dream Cards with 440 Elements
11 Dream Spirit Cards
104 Point tokens
1 Rulebook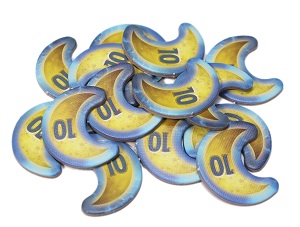 ---
More from this collection