---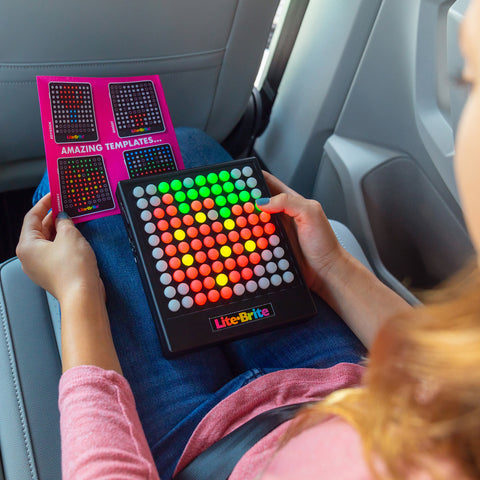 Lite Brite touch
---
LITE-BRITE REIMAGINED This all-new Lite-Brite features buttons instead of pegs! Press the 100 light-up buttons to swap through a variety of colors as you create art or play games.

3 FUN GAMES There are 3 fun games to play, including Lite Break, Lite Match, and Lite Snake! Play on your own, or join a friend for even more fun!

12 ART DESIGNS There are 12 templates included that you can follow along to create your art. Or get creative and make your own pictures with light!

7 COLORS, 5 ANIMATIONS There are 7 colors to swap through as you press the buttons. Finish your design and watch it come to life with 1 of 5 different animations!

SAVE & RECALL IMAGES Finished playing but don't want to lose your art? Simply save and recall the image to display later.
---
More from this collection